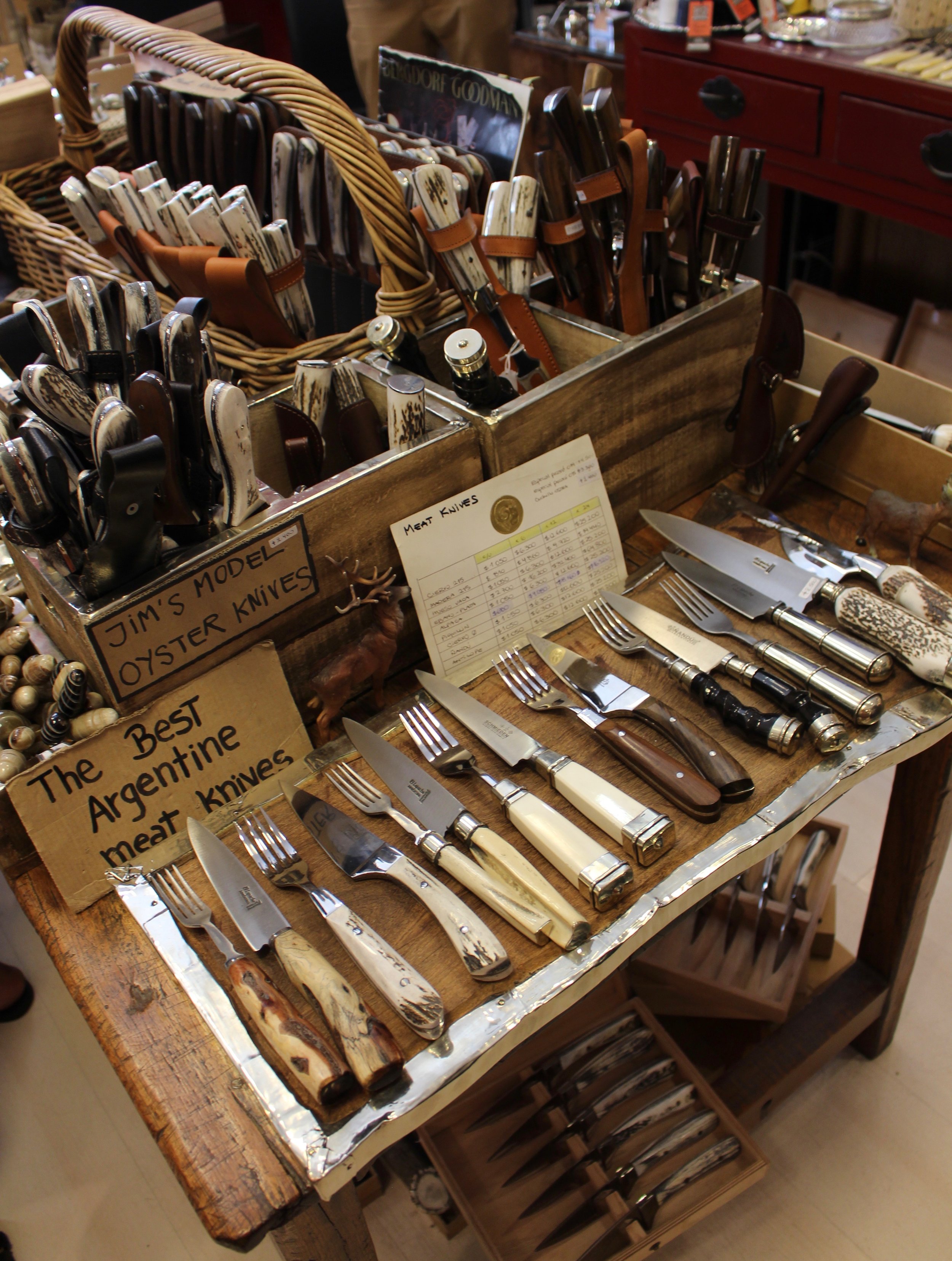 If you're a seasoned world traveller and shopper that likes to pick up souvenirs and local designer pieces in every city that you visit then you're probably already familiar with the Tax Free Shopping system and the right to claim back the VAT on your purchases. As a tourist in Argentina, you can enjoy up to 14% tax returns on your shopping with the company Global Blue that operates a worldwide Tax Free shopping network. It makes shelling out for that cowhide rug, Buenos Aires designer dress and handmade steak knife set suddenly more appealing. The process may sound like a drag but it's worth doing if you're a big shopper. What could be a better shopping excuse than the possibility of getting some of your money back?
If you're not sure how it works, here is our step-by-step guide to tax free shopping in Buenos Aires.
Where to Go
Unfortunately you can't claim your tax back in every place you shop - it's only possible on goods that have been made in Argentina and it's only available with more established local boutiques, brands and designers. Look out for the blue and white Global Blue Tax Free Shopping sticker in shop windows.
When paying for your item, ask the shop assistant for a Tax Free Form. Every shop has a slightly different system but most will ask for your passport number, form of ID and home address to allow them to issue the form so always have those handy. You will then be given a Global Blue form with your receipt. Keep this form (which you may need to finish completing yourself) and the receipt in a safe place. Without it, you can't get that refund!
Cash is king in Buenos Aires and you can often get a 10% to 15% discount when you pay in cash over credit card. Even if you pay cash in store, you will still have the option of having the money refunded onto your credit card so that you don't end up with unwanted pesos at the end of the trip. Just make sure you tell the shop assistant you want the refund on your credit card.
Conditions
· You are only eligible to claim your tax back on your shopping in Argentina if you hold a foreign passport and have permanent residency outside of Argentina.
· The minimum spend amount is 70$ ARS.
Get it Stamped
You can only process your refund when you are leaving the country - either at the airport, bus terminal or boat port. Look out for the Global Blue customs desk, which is usually located in the departures area before you check in. You will be asked for your passport, completed forms and receipts for all your purchases. Your forms will then be signed and stamped and you'll be directed to another desk to process your refund.
Top tips:
· The queues at the customs desk can get pretty long, so make sure that you give yourself enough time at the airport before your flight takes off.
· You often need to show your purchased items, so pack them at the top of your suitcase, where they are easily accessible, and go to the customs desk before you check in.
Get it cashed
Here you have two options:
· Go to the refund desk and present your stamped Tax Free Forms to process the refund on your credit card (the refund will appear in your bank account within 5 to 7 days) or collect in cash.
· Or, if you are in a hurry, you can mail your stamped forms to the Global Blue Processing Centre, and they will then refund your money onto your credit card.
Tips for sending the form:
· The postage is free if you use the Global Blue Prepaid envelope. However, the forms are sent using regular post, so there is a risk that your documents could get lost and you won't get your money back.
· Global Blue recommends you use a secure mail service to ensure that your documents are in safe hands and guarantee that you get your money back.
· If you are sending the documents, make copies of them, just in case.
· Argentina's post is notoriously bad, so, if you can, process the refund there and then and send the documents when you get home.
Happy shopping!
If you need some assistance in shopping for made-in-Argentina pieces, book a customised Buenos Aires shopping itinerary or private shopping tour with us by clicking on the button below.