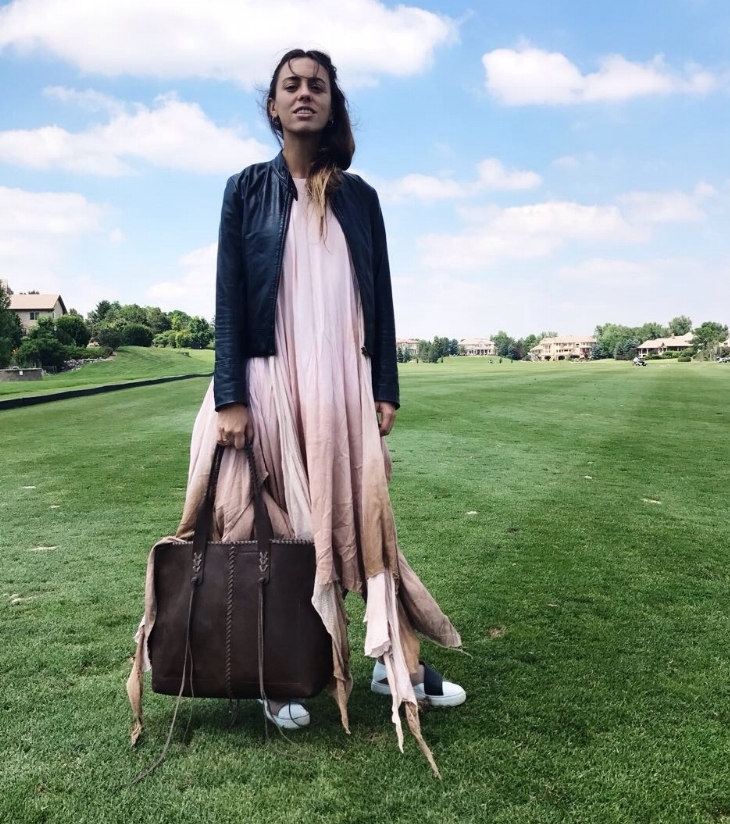 Helena, Rosario and Mercedes Cabrera founded their namesake leather brand in Buenos Aires in November 2016 based on the principle of using the best Argentine materials to create modern, stylish products. They design all of their handbags, wallets and homewares themselves and work with local artisans to create each piece by hand. We talk with them to get the story behind their brand.
When was the brand founded and why?
As children we spent every summer and almost one month every winter with our family in the countryside of Rio Cuarto, Córdoba, surrounded by streams, mountains, cows and horses. When we decided to launch our own brand in November 2016 we knew that it had to relate to leather and the countryside. We wanted to offer something distinctly Argentine that allowed us to work with both artisans and experts in the leather field.
What are your professional backgrounds outside of the brand and how did you come to work together?
We are three sisters: Helena, 27, is an architect and studied fashion design; Rosario, 25, is a psychologist; and Mercedes, 24, is studying psychology and is engrossed in the world of photography.
How would you describe the Las Cabrera style?
Gaucho chic with a touch of avant-garde.
What is the inspiration behind your designs?
Without a doubt, our mother, a great woman, artist and creative who at every stage encourages us and supports us.
What are the challenges of building a new fashion brand in Buenos Aires?
There are lots, among them definitely the competition and legal obstacles.
What is the design process behind every piece?
It's a long and arduous process that consists of various stages. First we finalise the designs, taking into account the materials, proportions and style of each design. We then make two samples and the counter sample and take them to the workshop to be made.
What are your bestselling items?
Our brand consists of four timeless collections based on the four elements of earth, water, air and fire. Our Pandora bag from our Earth collection is one of the most popular models, along with the Garua bag from our Water line. The Fire and Air collections are still works in progress.
What advice would you give to other siblings starting a business?
Although it's an enormous challenge and problems and doubts always arise, it's a unique experience and it's better to be doing it with a sibling. It's the most beautiful thing that we have done together and we get on really well, which is the secret to our success. As our mother always says to us in the words of Martin Fierro, 'Let the brethren be united because that is the first law. They must always be united because if they fight between themselves, they will be devoured by outsiders.' Today this is the motto of our brand.
The unique collection is currently available in a private appointment-only showroom in Recoleta. To visit this showroom and other secret spots on the Buenos Aires shopping scene, contact us by clicking on the Contact Us button below.